A Personal Donor Story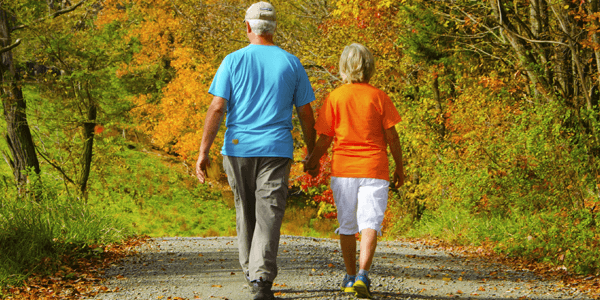 Over the past 20 years, Chris Heaney has been involved with The Marfan Foundation in a myriad of ways on both the local and national level. He has provided exemplary leadership on the Board of Directors, led workshops at conference where he has shared his personal medical experience and insights, and served as a role model to the teens with the goal of teaching them to live successfully with their diagnosis.
Throughout this time, not only has Chris been generous with his time and talent, but he has also been generous with his financial resources. He has directed his contributions to programs and projects that are most important to him, such as scholarships for people to attend the Foundation's annual conference.
"I want the world to be a better place for me having been here. I would also like to help people counter-balance some of the burden of having Marfan, Loeys Dietz syndrome, and other related disorders," said Chris. "Support of the Foundation is the easiest, most natural place for me to have an impact. I know that lives will be changed vastly for the better."
A final gift
Chris, who has faced countless medical challenges related to Marfan, acknowledges that "I won't be here forever to write checks." That's why he wants to arrange, in advance, to make one "final statement."
When I think about why I wanted to give a final contribution to The Marfan Foundation through my will, two things came to mind.
First, it's my final "thank you" to an organization that has done so much for my care and well-being and done so much for the care of many who are now part of my far-flung Marfamily. The work done by the Foundation helped me immeasurably to navigate my complicated medical life with greater ease and clarity than I could have ever done on my own or through any other medical support channels.
Secondly, I want the work of the Foundation to go forward whether I'm here or not. I want a future where people get the knowledge they need to take the best possible care of themselves. I want a future where there's a vibrant community of people who are fiercely loving in their support of one another in tough times. I want a future where brilliant research resets the game for those of us living with a connective tissue disorder.
If you or a loved one have been touched or inspired in some way by the work of the Foundation during your lifetime, I encourage you to say your "thank you" and help the work go on; make a contribution through your estate plan.
If you would like to discuss including The Marfan Foundation in your estate plan, please contact Helaine Baruch, Chief Philanthropy Officer, [email protected] or 516-883-8712 ext.141.